The House of KESSLER is one of Germany's few sparkling wine producers with its historical roots in French champagne. G.C. von Kessler founded the company on July 1, 1826 in Esslingen Germany, using expertise he collected as co-owner and director of the famous "Veuve Clicquor-Ponsardin" champagne house in Reims France. KESSLER remains Germany's oldest producer of sparkling wines.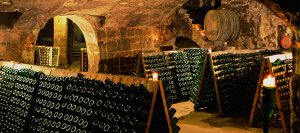 KESSLER SEKT has won major international awards for its top products dating back to the 1850s. In 1956, German Chancellor Konrad Adenauer selected KESSLER SEKT as the drink to be served to official guests of the federal government at all formal functions. For two decades thereafter many illustrious personalities have enjoyed the Sekt. Guests included British Queen Elizabeth II, French President Charles de Gaulle of France, and USA Presidents John F. Kennedy, Bill Clinton and George H. W. Bush.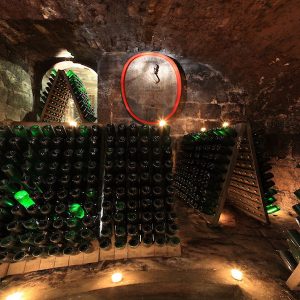 Production of this sparkling wine is in the "méthode traditionnelle" process of second fermentation in the bottle, which has its origins in France. This has remained unchanged since the company was founded by G.C. Kessler almost 190 years ago, in 1826. Kessler was part owner of the champagne house "Veuve Clicquor-Ponsardin" in Reims France at that time and the processes used today are still those originally implemented using the processes the founder took over from his French operations.
Company Website www.kessler-sekt.de