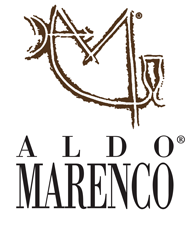 LANGHE NEBBIOLO
Controlled designation of origin:
Ruby red wine of average intensity, owes its name to the harvest time as its grapes are usually picked during the coldest and foggy periods in Autumn.
STRENGTH: 13%vol.
WINE VARIETAL: Nebbiolo 100%
VINEYARD: A selection of vineyards with optimal exposure, strictly located between South-East and South-West, on clay-rich soil cultivated with the low arch Guyot system.
AVERAGE ANNUAL YIELD: 8.000 Kgs of grapes per hectare.
AGEING AND REFINING: The grapes are left to ferment for 8 -10 days in concrete tanks at controlled temperature.
The ageing process is carried out in oak barrels for about 8 – 9 months. After the blending the ageing still continues in concrete tanks until the bottling. After several months the bottles are ready for the distribution.
FRAGRANCE: Intense with fruity notes evoking raspberry, blackberry and cherry, supported by a balanced fragrance of violet flowers.
TASTE: Full-bodied and harmonic with very delicate and pleasant tannin.
FOOD PAIRING: Great pairing with very rich and flavoured first courses, second courses based on grilled meats and vegetables.
PRESERVATION: It preserves its typical characteristics for 5 – 6 years, in the most favourable vintages it may last even longer.
SERVING TEMPERATURE 18-20° C.
RECOMMENDED WINE GLASS Broad balloon glass.
BCLD SPEC
SKU +753129
750ML, 6 bottles/case