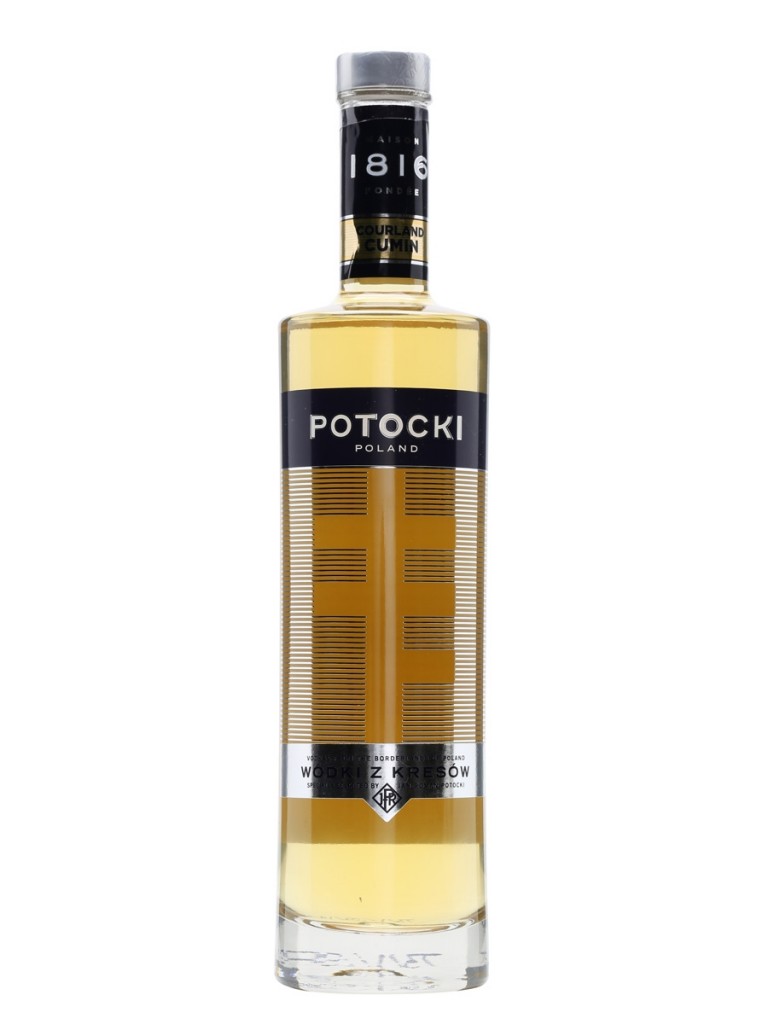 POTOCKI COURLAND CUMIN

Courland is the ancient name for the misty flat wetlands of lakes, marshes and rivers that forms much of the Balticcoastline of modern-day Latvia. The Duchy of Courland was under Polish overlordship throughout the sixteenth and seventeenth centuries.
History: Cumin liqueur became particularly popular during the nineteenth century and was originally manufactured in the small town of Alasz in Courland. It was simply known by this name in the Russian Empire or as 'Kümmel" in Germany. Our distillery at Łancut also produced a version of this liqueur.
Botanicals: Caraway seeds (lat. carum carvi), commonly known as cumin, were originally imported from Central Asia and India.Cumin is prized for its flavour all around the Baltic and can be found in breads, cured meats, cheese and of course, in spirits.
Production: Today, Courland Cumin is carefully flavoured with macerated cumin seeds to fully render the distinctive and powerful aroma of the traditionally made liqueurs. Yet, being a vodka, Courland Cumin is only minimally sweetened and delicately enhanced with dill and fennel seeds, as well as orange peel.
BCLD SPEC   +631721
500 ML  39% AVB
6 bottles to a case