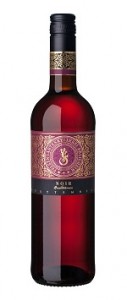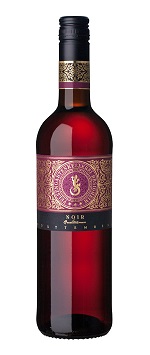 Noir-Cuvée Edition
Vintage: 2014
Varietals: Spätburgunder (Pinot Noir), Acolon and Cabernet Dorsa
Alcohol content: 11.00 % vol.
Residual sugar: 17.5 g/L
Total acidity: 4.20 g/L

Serving suggestions: Pairs wonderfully with venison, lamb, beef and spicy cuisine.
TASTING NOTES: Aromas of blackberries and dark forest fruits with a soft, round, full-bodied and lasting flavour.
AVAILABLE IN BOTH BC AND ONTARIO
BCLD SPEC
SKU 431221
750ML, 6 bottles/case
LCBO #366368