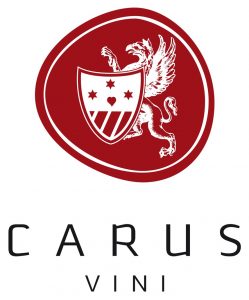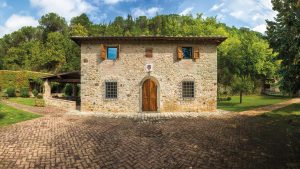 TERZONA THE FARM
Carus Vini is located in San Casciano in Val di Pesa, one of the prettiest areas of Chianti Classico, and one of those best suited for making wine. Guido Carissimo's estate extends over about 26 hectares: 13.5 are planted with vines an another 4.5 to olive trees. All of Carus' fields have been certified organic as of 2017 harvest.
TERROIR The territory has been inhabited since the Etruscan and is dedicated ever since for the production of excellent wine and olive oil. In 1398 we have the first notarial act where the name Chianti is referred to the wine produced in this area. In 1932 a Ministerial Decree defined the Chianti wine area and its borders have remained the same ever since. This decree defined the Chianti Classico area as the "most ancient original territory" giving it a uniqueness: "Classico" meant "the original" to distinguish it to the loosely defined "Chianti" whose borders are outside the Chianti Classico region.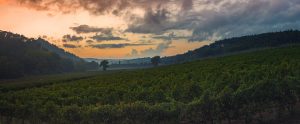 GIACOMO TACHIS AND THE BEGINNINGS
The current farm has been created in the mid '90ies with the well renowned enologist Giacomo Tachis collaboration. The Carissimo family, in the agricultural business since centuries in Campania and Puglia, after moving to Tuscany in 1997, purchased in 2011 this farm that lays bordering their country house (a ancient stone made house). Immediately after the purchase, Guido Carissimo had made important investment in the farm to reach its quality goal and company philosophy.
A GREEN WINE FARM
The drive to reduce the environmental impact made realizing investments in the building to enhance thermal insulation (coat inside the cellar and ventilated roof) and with a modern 20 kWp photovoltaic system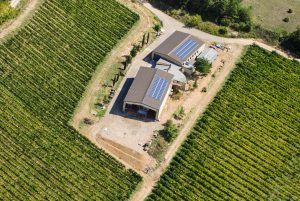 .
The previous staff that has managed to bring the wine to excellent quality level has been hired back: the cellar man Giovanni Celani, the enologist Gioia Cresti and the agronomist Fabio Burroni.
TERZONA, DISCOVER CARUS VINI WINES: FROM SUSTAINABLE AGRICULTURE
We wish to produce wine and oil with the minimum possible environmental impact without losing the target to produce the best product for quality and respecting the tradition. We try to merge modern technology with a profound respect of the tradition of the Territory.
Our Farm follows the guidelines dictated by Integral Agriculture following strong principles that respect the environment, vineyard and man.

We refrain from using chemical products and we use nitro-sating crops between the vineyard rows. We do not have irrigation and the harvest is hand made. As each plant needs several years to reach maturity for an optimal production we try to substitute single plants that ceases to produce avoiding to replant large extension at once. This implies an extensive work to identify the plant that needs to be substituted, eradicated and substituted.Heating for the cellar man house is exclusively made with solar panel and wood (mostly coming from our farm) and electrical solar panels covers most of the electrical need of the wine cellar.