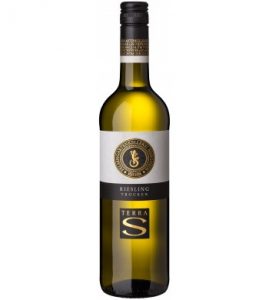 Riesling Terra S
Vintage: 2018
Grape: Riesling
Alcohol content: 12.50 % vol.
Serving temperature: 10 – 12 °C
Residual sugar: 3.5 g/l
Total acidity: 6.5 g/l
Serving suggestions: Complimented by asparagus, salads, poultry, veal and pork. .
Tasting Notes: German Rieslings earn their worldly reputation by showing depth of character. Case
in point is this terrifically balanced release, with its satisfyingly smooth, fruity and round personality.
Aromas of peach and grapefruit, and acidity hit just the right note.
BCLD SPEC
SKU +67658
750ML, 6 bottles/case