LEVEL GIN RESERVE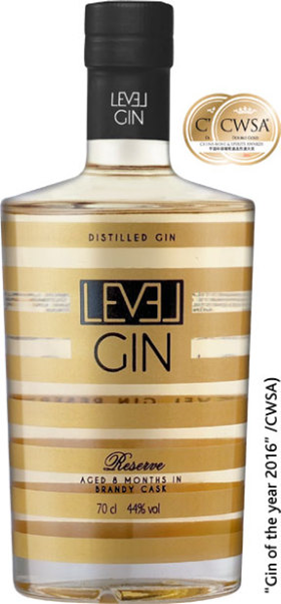 To elaborate Level Gin Reserve, we macerate our selection of botanists and perform three distillations. Once we get the cleanest and purest part of the last distillation we let the gin rest at least 8 months in our American oak barrels which have previously aged brandy for decades.
Tasting notes:
Appearance: Golden in colour with amber iridescence. Bright.
Aroma: Intense, elegant aroma dominated by notes of juniper and cardamom. They are perfectly structured with subtle floral notes that go perfectly with the mild toasted, roasted, spicy notes from the aging process in oak casks.
Taste and texture: Intense flavour. Dry on the palate, it is a premium gin that is ideal for drinking on its own or with tonic.
BCLD SPEC
SKU +474656
700ML, 6 bottles/case