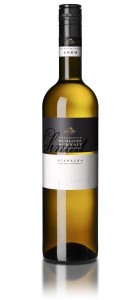 SCHLOSS SCHNAIT RIESLING
Vintage: 2015
Grape: RIESLING
Region: Wurttemberg, Germany
Alcohol content: 12.50 % vol.
Residual sugar: 7.4 g/l
Serving suggestions: Complimented by asparagus, salads, poultry, veal and pork.
TASTING NOTES: A royal representative of its class. Attractive pale yellow colour. In the nose, the wine shows its Riesling character with delicate aromas of green apple, yellow peach and grapefruit. Balanced and smooth on the palate, fruity with a decent acidity and a gentle roundness in the finish.
AVAILABLE IN BOTH BC AND ONTARIO
BCLD SPEC
SKU 423285
750ML, 6 bottles/case
LCBO #366426 
750ML, 6 bottles/case