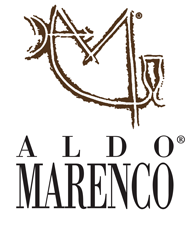 SOLE LUNA LANGHE FAVORITA
Straw-yellow wine with greenish reflections, characterized by intense freshness.
STRENGTH: 12%vol.
WINE VARIETAL: Langhe Favorita 100%
VINEYARD: La Favorita is an extremely rare local vine characterized by a greater Arneis grape size.
AVERAGE ANNUAL YIELD: 9000 Kgs of grapes per hectare.
AGEING AND REFINING: After its natural stabilisation, it rests in a tank until the bottling that is generally done early February. It ages in the bottle for about 30/40 days before being distributed.
FRAGRANCE: Fresh with a scent of fresh flowers and exotic fruits.
TASTE: Soft and delicate with a pleasant bitter aftertaste.
FOOD PAIRING: Ideal with fish courses, shellfish, starters and delicate dishes.
Great if served as aperitif.
SERVING TEMPERATURE: About 10 – 12 °C.
RECOMMENDED WINE GLASS: Flute glass.
BCLD SPEC
SKU +21665
750ML, 6 bottles/case