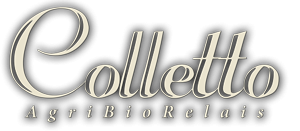 ROSSO BARRIQUE- RED WINE


Biological agriculture
GRAPE VARIETY: Cabernet Sauvignon, Merlot
VINEYARD HEIGHT:460 m.s.l.m.
SOIL: Red, rich in iron with with white calcium substrate marl
VINE SYSTEM: Guyot
EXPOSURE:  South
HARVEST: September-with manual picking
AGING ON LEES: In steel for 12 months, then in small wooden barrels for 18 months.
COLOR: A rich dark cherry red with distinct shades of red-violet at the top
TASTE: Upon opening it delivers an intense aroma of red-fruits, marmalade and aromatic herbs. Well balanced aromas of spice and vanilla as well as an abundance of fruity mixes emerge with oxygenation. A full-body wine, it has an imposing initial taste on the palate. Rich in tannins, it has a long lasting flavour and leaves plenty of fruity flavours and spices in the aftertaste.
BCLD SPEC
SKU +125319
750ml, 6 bottles/case