VERDUZZO DOC LISON PRAMAGGIORE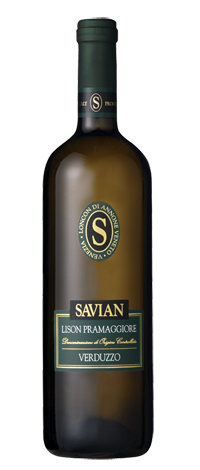 Vintage:                         2014


Grape:                           Verduzzo
Vineyard location:        Annone Veneto
Vineyard holding:         2.90 Ha<
Appellation:                   DOC Lison Pramaggiore
Growing method:          Sylvoz
Average yield:               100 Q.li grapes/Ha
Alcohol content:            13.00 % vol.
Serving temperature:   10 – 12°C
Residual sugar:              20.00 g/l
Total acidity:                    5.50 g/l
Serving suggestions:Pairs well with various kinds of cheese served with jams or honey – it is excellent with all dry biscuits.
TASTING NOTES:Incredible brilliant shades of straw yellow interlaced with golden hues. Its bouquet is fine and delicate with fragrances like ripe fruit and acacia flowers, closing with a hint of violet. Elegant in taste, its sweet notes oppose a fine beading, resulting from a light second fermentation in pressure tanks.
BCLD SPEC
SKU 794263
750ml, 6 bottles/case